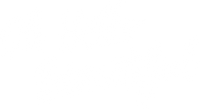 Welcome to your guide to living healthy and well in our digital world.
Our lives are connected through technology. Our passion at Tech Wellness is bringing you solutions that keep your mind, body and spirit thriving. So glad you're here.
here's what people are saying
As a building Biologist I have to test all the shielding products and gadgets out there so I can make solid recommendations for my clients. I've tried all the headsets out there and these are by far the best. The sound quality is amazing!

Martine
We have answers to our EMF questions with this reader. How strong is the neighbors WiFi signal? Is the signal from the smart meter reaching my bedroom? I love knowing all that I can and this easy to use meter makes it possible!

Amber
I love my new Wifi Kill Switch. I've been looking for something to make it easier to turn off WiFI at night. I definitely have noticed a difference since using this product. I wake up feeling more rested and feel like I'm sleeping much more deeper. I'm very happy with this product and it's easy to use!

S.
No more cutting tiny pieces of duct tape and gunking up my screen! I love these camera covers, they look really cute and they stick strong. The slider also works surprisingly well considering how tiny it is. I told relatives about these and now they all want some!

April
I got a stylus and headphones from Tech Wellness and absolutely love them! I have way less pain in my hand now since I don't have to always hold my phone. Thank you so much for these products!

Beth
Great Quality Items and Easy to Set Up! Being sensitive to EMFs and working from home, I needed a better solution. With the hard wire kit, I was able to hard wire all of my devices with ease. The Ethernet cables are heavy duty and well made and turning my wifi off has made a huge difference in my well-being!

Brittany
Kids and Cellphones: When Should My Child Get A Phone? Parents Guide
IS YOUR CHILD READY FOR A CELLPHONE?  
From Cyber issues to Social Media FOMO to plain old distraction, there are many things to think about when you're child proclaims, "Mom, I want a phone!"
Parents, it's a great question and here are some things to consider as you decide when you should let your child have their very own cellphone.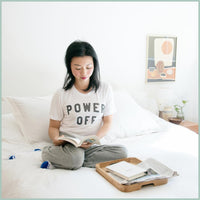 "I don't know about you but I am tired. I am running on empty and need a day off. One way to help reduce stress is to have a screen-free Sunday. A day without laptops, smart phones or even television.
Balancing wellness in the tech world is something that @techwellness strives for. I am powering off today for some much needed rest. After this post, I am taking 24 hours off. I'll see you soon."