Why it matters
This is the easiest quickest way to make sure your baby family and you are in a truly safe RF radiation free space! That's why we recommend it and we think the price is very fair for an accurate calibrated meter.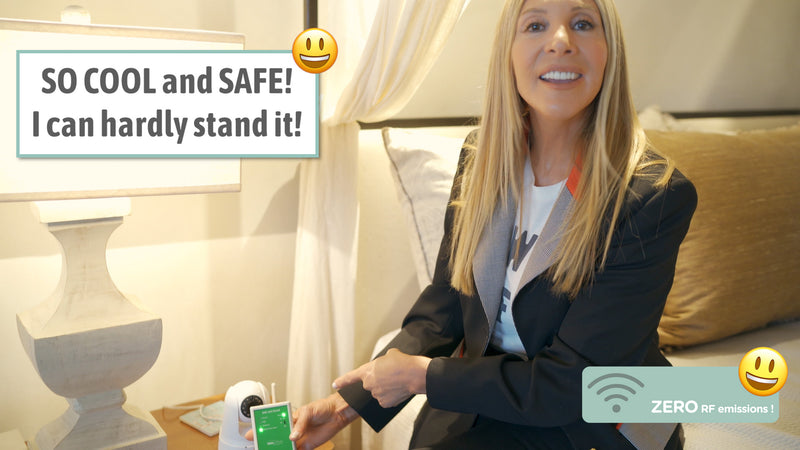 A little more info
No technical experience required, it's super easy to use and understand. Also, comes with this great case!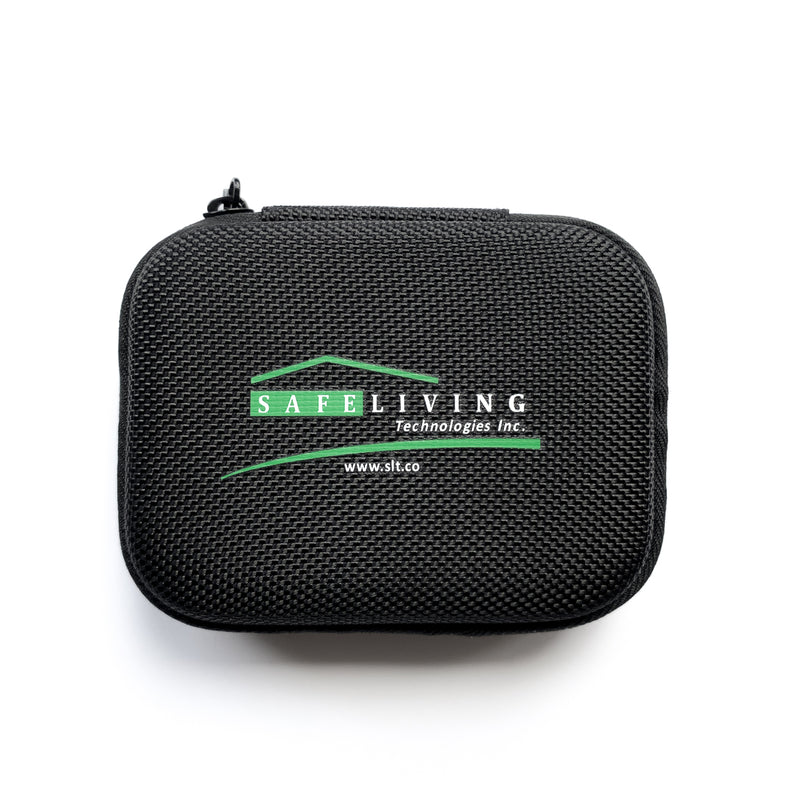 What is ES stand for?
In the chart you refer to "A Person with ES" could not find what this is referring to in your article. Thank you... good article
enlightening
This meter is excellent, easy to use, and enlightening. I appreciate that the meter itself is also low EMF. Thank you Tech Wellness.
Safe Sound II EMF Meter - Love it Buy it!
This meter is so sensitive I am blown away. The Safe Sound II EMF Meter showed me the levels from my Samsung Note 10+, which is one of the lowest radiation phones on the market, was actually putting out far more EMFs than I was aware of, whereas my regular EMF meter that I have loved showed me it was safe. We just moved into an apartment building and we are surrounded by wifi ... my idea of a nightmare (I had no say in the move, I would have preferred a house by a stream in the middle of nowhere). This EMF is so sensitive it was able to show us what was contributing to the EMF toxicity, we eliminated what we could, moved our bed to the middle of the room as the walls were thick with emf's and dirty electricity, we attached the faraday cage above our bed and just had a great nights sleep! We also added Grounding mats to our bed to absorb any voltage and wow! I am waking up actually AWAKE. I love the sound aspect of this meter too, as the emf's get worse the sound gets really obnoxious (if you have the sound turned on). It really adds a dramatic effect, especially if someone is not taking this seriously. Thank you so much for this.
Safety first
I am so sensitive to EMF's that I have been housebound. I can feel high power lines and cell towers if I get to close. I have to be careful going into stores, etc. I have no WiFi and keep my cell phone on airplane mode most of the time. My friends don't bring their phones into my house. I can try to go to places of interest now and check the EMF level to decide if I can go in and how long I can stay. I can check things around my house, found the printer to be really high. I have it on the kill switch so I can turn it on and off as needed.
Much Needed Information
We walkec all through the house checking for radiation the night we opened this little meter. We found most of it stopped when we unplugged our WIFI and turned off our phones. But we are still discovering it in places we go and we're letting our neighbors know about their smartmeters by Showing Them! We like it- it is simple and durable and not confusing like the others I've shopped for online.