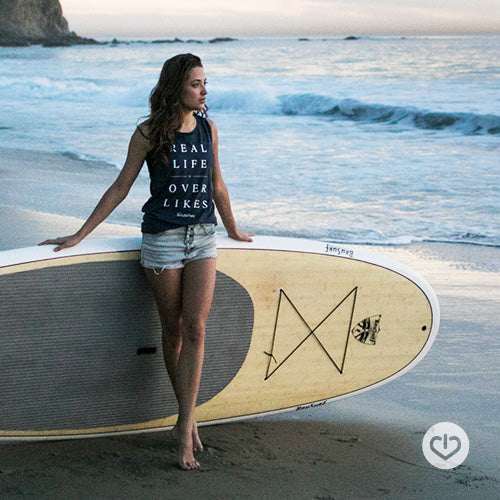 We're So Glad You're Here
Mindful and balanced living in our tech-driven world is a powerful thing. That's why we work very hard, every day, to provide you with the best resources, information, and discoveries that make it possible.
It's our goal to empower you to live a joyful, peaceful, and digitally-balanced life your whole life through.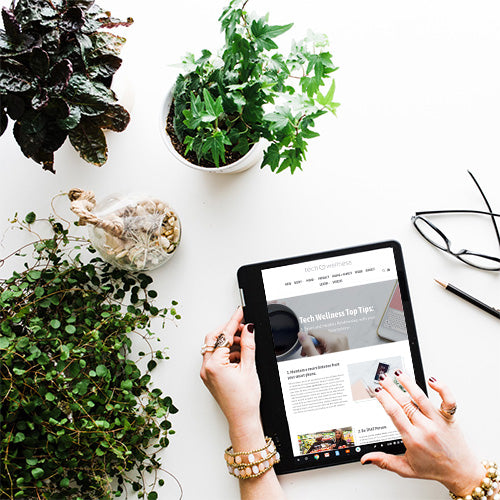 Tech For Wellness and Good
We are advocates of living a balanced and healthy life with technology, and celebrating the ways in which tech is changing our world for the better. While it's important to be aware of ways to stay safe in our digital world, we praise all the ways that tech promotes positive change.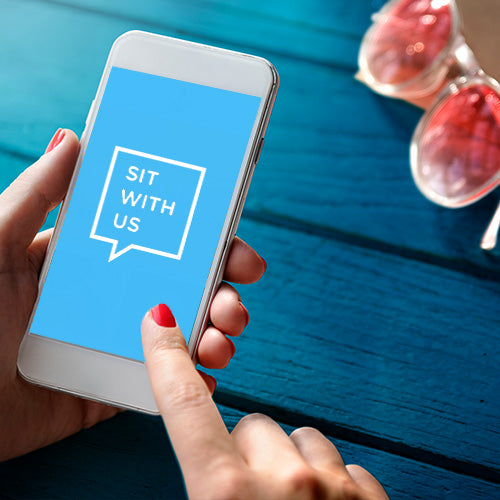 We Love this App
Sit With Us defines "tech that's doing good." And we're so proud to be a part of its caring, kind community. This app, developed by a remarkable young lady, fights bullying and promotes social inclusion. See for yourself.
Kids can thrive when they feel connected. First, share the app with kids and their schools. We encourage you to tell teachers, kids, administrators; anyone who has the power to influence in any high school.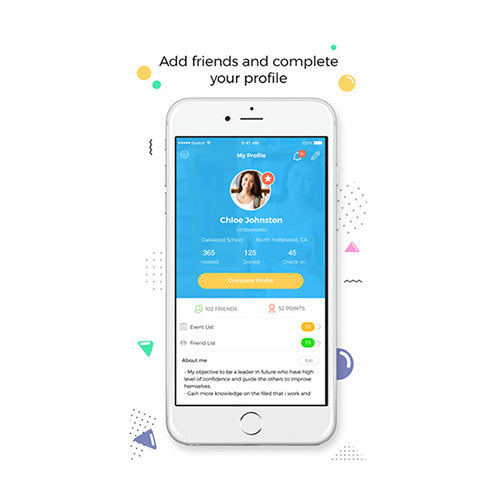 Created by 16 Year Old Natalie Hampton
After being bullied by school mates Natalie decided to do something about it. She created SIT WITH US in 2016, when she was just 16 years old. She designed the App to foster connectivity by letting students share their open tables. It's a free download and a fun app to use.
SIT WITH US allows you sign up through Facebook or your email address. Students create a personal profile and then search for friends to connect with or 'Lunches' nearby that they are welcome to join. The result: Nobody Eats Alone! Learn more about how SIT WITH US changed one school here.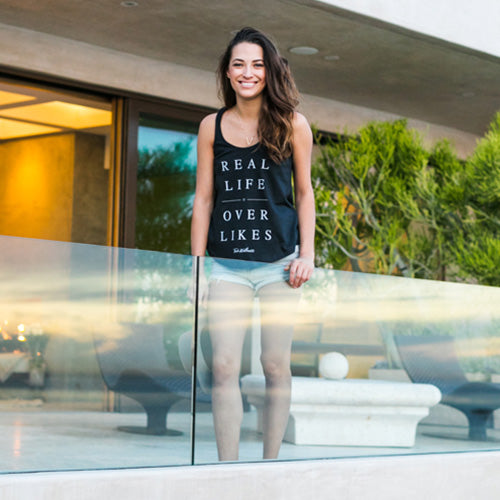 Here's How You Can Help
We have loved Sevenly since it debuted 8 years ago. Founded by amazing humans Dale Partridge and Jim Vanerden has always shined a light on deserving causes. Believe in a mission? Sevenly offers clothing, prints, jewelry and more so you can share the message with the world and then benefits the organizations financially.
That's why this is so right. There's SO much work to do. Thank you Sevenly. for letting us join you on this world changing journey.
Sevenly's Tech Wellness Collection benefits Sit With Us. Cute tees, sweatshirts, tanks and beautiful cuffs with world-changing messages to uplift and inspire. Your purchase helps Sit With Us put an end to bullying by fostering kindness.