Why It Matters?
The Pursoma Brand aims to help you live a healthier life by creating products designed to detoxify and rejuvenate your body and mind. Using organic, wild-harvested and sustainably farmed ingredients sourced from nutrient-rich waters and primordial earth, Pursoma products awaken your inner beauty while softening skin and enhancing mental clarity and energy levels. Pusoma's formulations also assist in the release of heavy metals, radioactive materials, and daily stressors through the skin.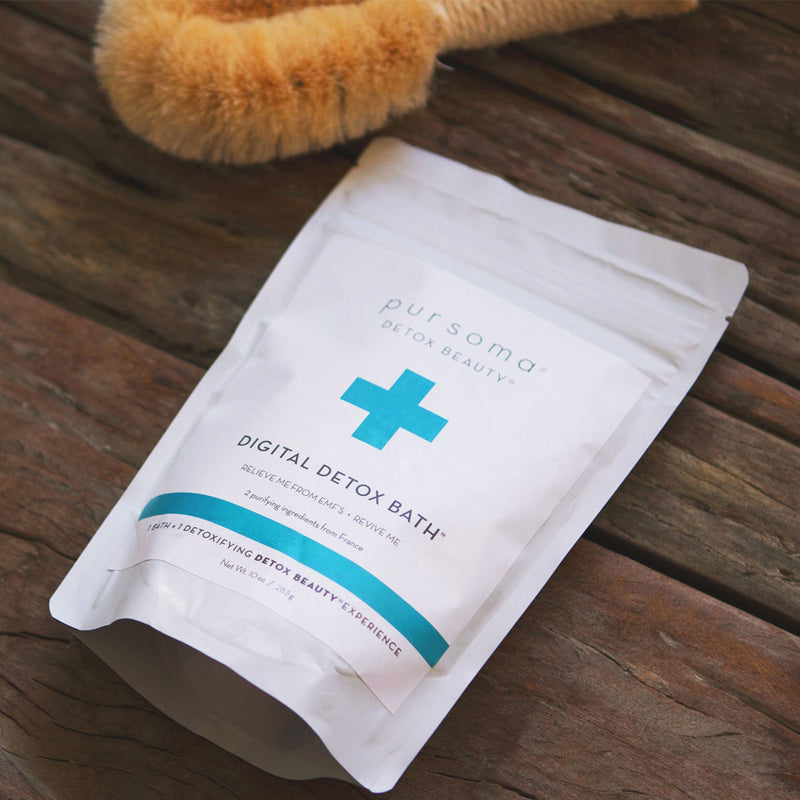 A Little More Info
The Digital Detox Bath Is A true luxury Wellness product.
One Bag = One Rejuvenating Treatment.
Made with montmorillonite (french green clay), sodium chloride (sea salt)
Body Oil Made With (rice) bran oil, prunus armeniaca (apricot) kernel oil, simmond chinensis (jojoba) seed oil, limnanthes alba (meadowfoam) seed oil, calendula officinalis (calendula) flower extract, lavandula angustifolia (lavender) oil, citrus sinensis (blood orange) oil, cananga odorata var genuina (ylang ylang) oil, rosmarinus officinalis (rosemary) oil, elettaria cardamomum (cardamon) oil, lippia tocopherol (vitamin E).
ALWAYS:
Non-GMO. SLS, Paraben & Dye Free. BPA Free, Pthalate Free, Gluten Free. Vegan & Cruelty-Free.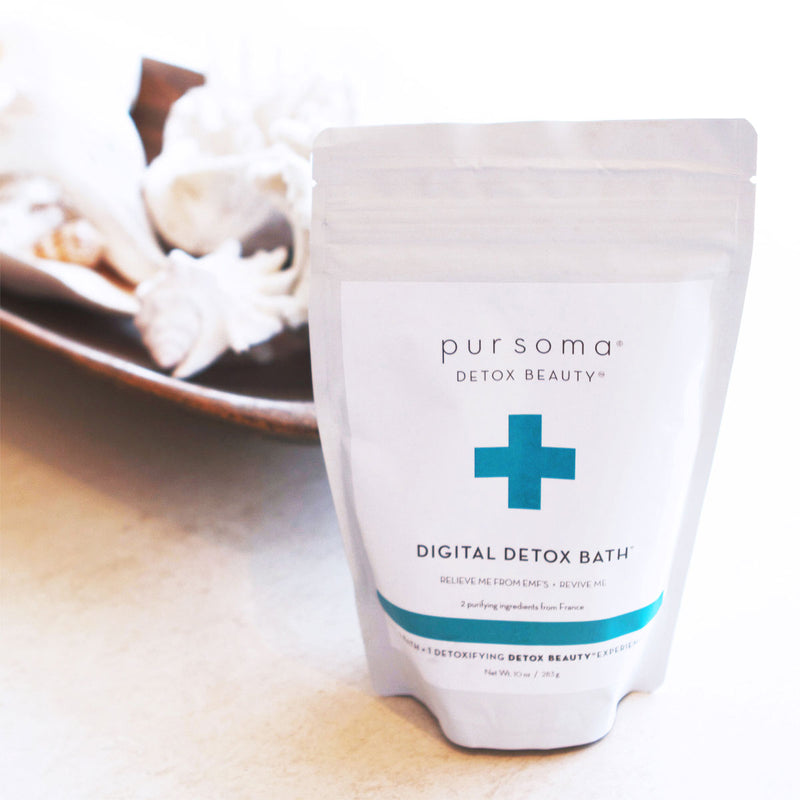 So glad I found this!
I saw this product on Mindy Kaling's instagram. She mentioned that its one of her favorite products that helps her relax and she is absolutely right! I have even gifted my friends this. After a very long and tiring day, it is a little luxury that you can afford!
Worth every penny.
This bath is just the ticket for relaxing the aches and pains of way too much digital in my life. I think I could've divided it into two portions and it would have worked as well. I'm not sure what the magic potion is, but it was that indeed. Magic