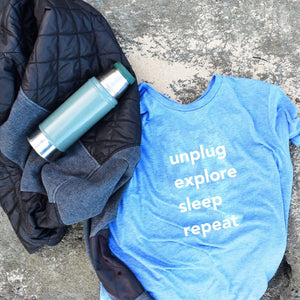 Unplug Explore Sleep Repeat Men's and Todlers Tee
Regular price $29.00 $20.00 Sale
Disengage. Reboot. Recharge. Fill that energy tank back up. This simple graphic reps a phrase that speaks volumes. Ultra soft fabric, casual fit, it's the ideal every-day T-shirt. A heathered-gray-blue inspired by the easy-going California-cool style. 
We are proud to say our beautiful clothing is designed and printed in the USA.
And, with every Unplug Explore Sleep Repeat, you get our tips on how to Unplug with your purchase. 
Related Products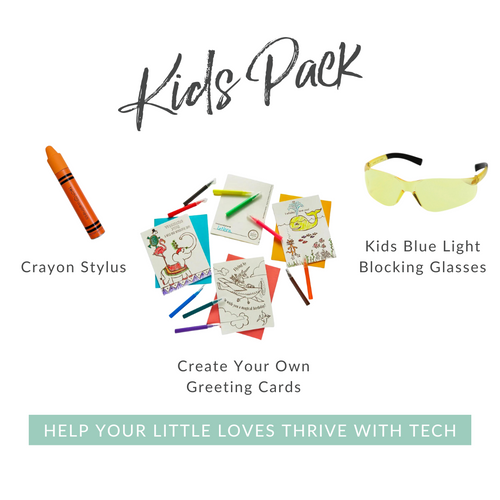 Kids Pack! Blue Light Blocking Glasses, Crayon Stylus & Unplugged Create Your Own Greeting Card Set
Gift the little loves in your life the power to thrive with technology!  It's never too early to learn about the important of unplugging and living balanced with tech. This is a great way to introduce the topic to your...
Read More »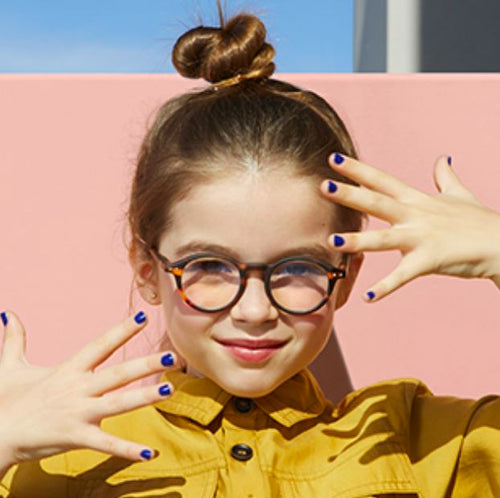 Best Blue Light Blocking Glasses For Kids- For Homework, Games and TV
Protection from digital blue light is SO important for our little ones.  Research has shown that not only can it effect their healthy sleep patterns but their vision as well! You can watch the video for more...
Read More »