Why It Matters?
The stand is many of a mid-weigh aluminum and and the both the Black and Rose Gold have rubber grips on the bottom and on the base of the where the phone is cradled.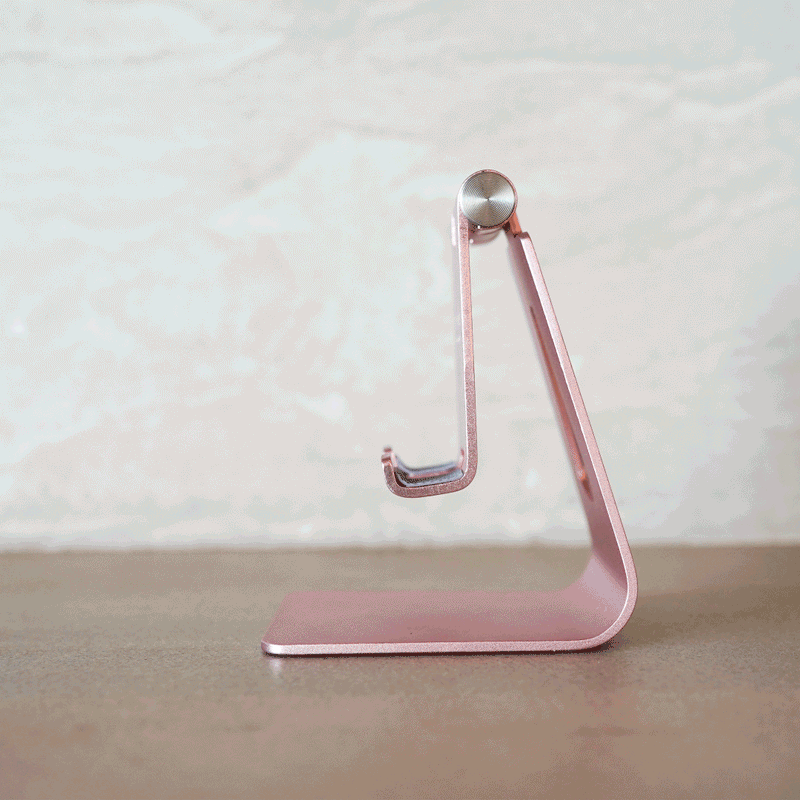 A Little More Info
 It's adjustable too so you get a healthy angle that's right for you.  We love that it helps prevent the very un-lovely tech neck by raising your device to a level that allows your head to be in a neutral position.
Read More in the Blog: Tech Neck
Love this stand!
I love this stand because it allows me to watch videos and trainings without my phone lying flat on the counter. Now my phone is upright! My only disappointment is I later saw it had a stylus and when I ordered, there was no stylus. Other than that, I love it and I love every product I have bought from this company!
Hi Susan! Thank you so much for your order. We are beyond happy to hear that you are loving your stand :) We actually sell the stands separate or as a set with the stylus. We checked your order and you ordered the stand on its own - however, remind us in the gift note section of your next order and we'd be happy to throw in a free stylus :) Be Well!
Great value & great quality!
Love having this on my desk to keep me organized. Also means I can easily use my phone without holding it. Brilliant!