The following is a post from Signal.org  They wanted to create awareness of the highly targeted information Instagram and Facebook have on anyone who has a Facebook or Instagram account. So they concepted a Personal Ad campaign that would create an individual ad for each and every person Signal wanted to reach.
We've put the post here so that we could link from our Tech Wellness and Facebook and Instagram accounts and share this story in a stealthy way.
We talk about Instagram and Facebook privacy a lot here because it effects you and billions of other people.
We had a first hand look behind the scenes of the Facebook/Instagram personal information machine almost two decades ago when our ad agency began placing ads on Facebook. (I was in charge of accounting-but I listen in sometimes to rehearsals of client presentations) The information Facebook allowed advertising customers to use to create highly targeted ads for our clients was immense.  Hal Brice once said that he thought there were 2300 data points that could be used to find the right person for an ad. 
He would say things to clients like this,"If you want to find a new mom who just bought an iPhone who watches basketball, drives a BMW and lives in Maine- we can advertise to her."
That always bugged me and it was one of the reasons Tech Wellness set out from the beginning to let our community know what was happening when they went on Facebook or Instagram.
And it's why I just love what Signal did or tried to do.  Show You What Facebook Knows About You So You Could Re-evaluate The Way You Use Their Services. 
Here's the post from Signal: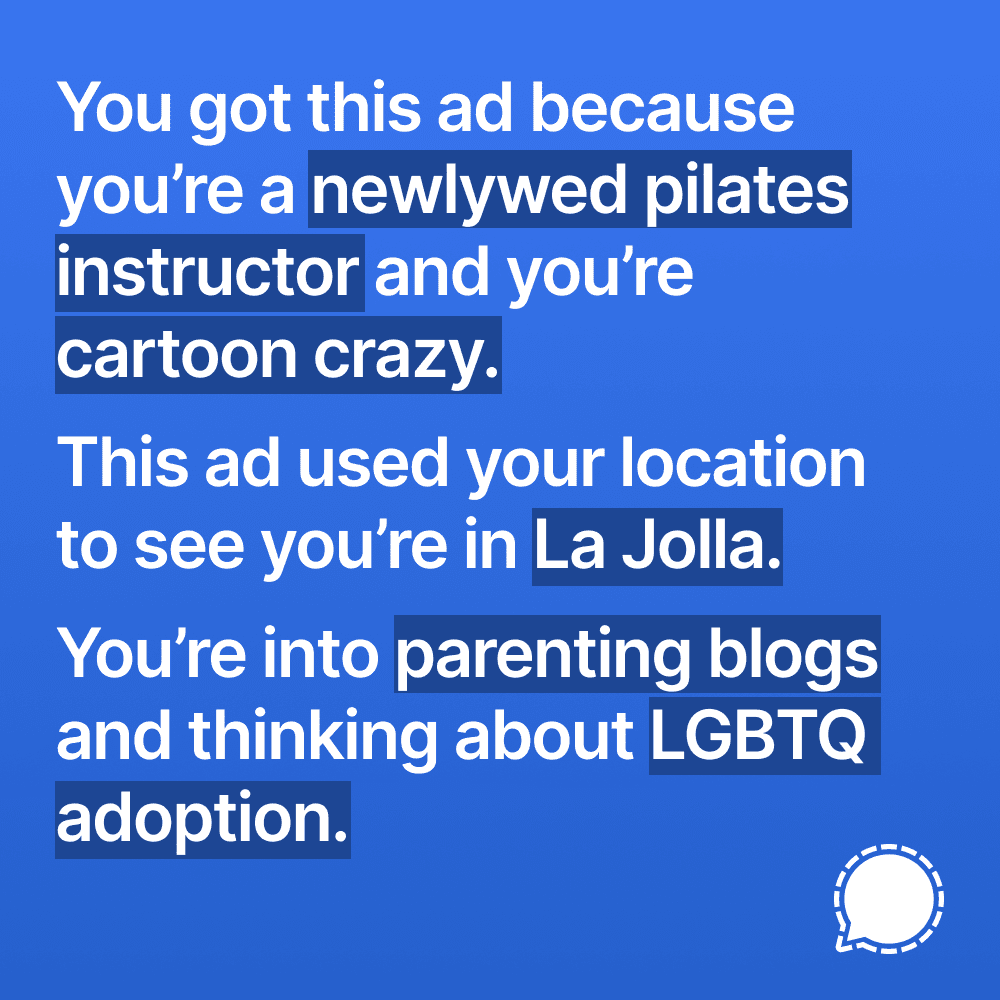 Companies like Facebook aren't building technology for you, they're building technology for your data. They collect everything they can from FB, Instagram, and WhatsApp in order to sell visibility into people and their lives.
This isn't exactly a secret, but the full picture is hazy to most – dimly concealed within complex, opaquely-rendered systems and fine print designed to be scrolled past. The way most of the internet works today would be considered intolerable if translated into comprehensible real world analogs, but it endures because it is invisible.
However, Facebook's own tools have the potential to divulge what is otherwise unseen. It's already possible to catch fragments of these truths in the ads you're shown; they are glimmers that reflect the world of a surveilling stranger who knows you. We wanted to use those same tools to directly highlight how most technology works. We wanted to buy some Instagram ads.

Access denied
We created a multi-variant targeted ad designed to show you the personal data that Facebook collects about you and sells access to. The ad would simply display some of the information collected about the viewer which the advertising platform uses. Facebook was not into that idea.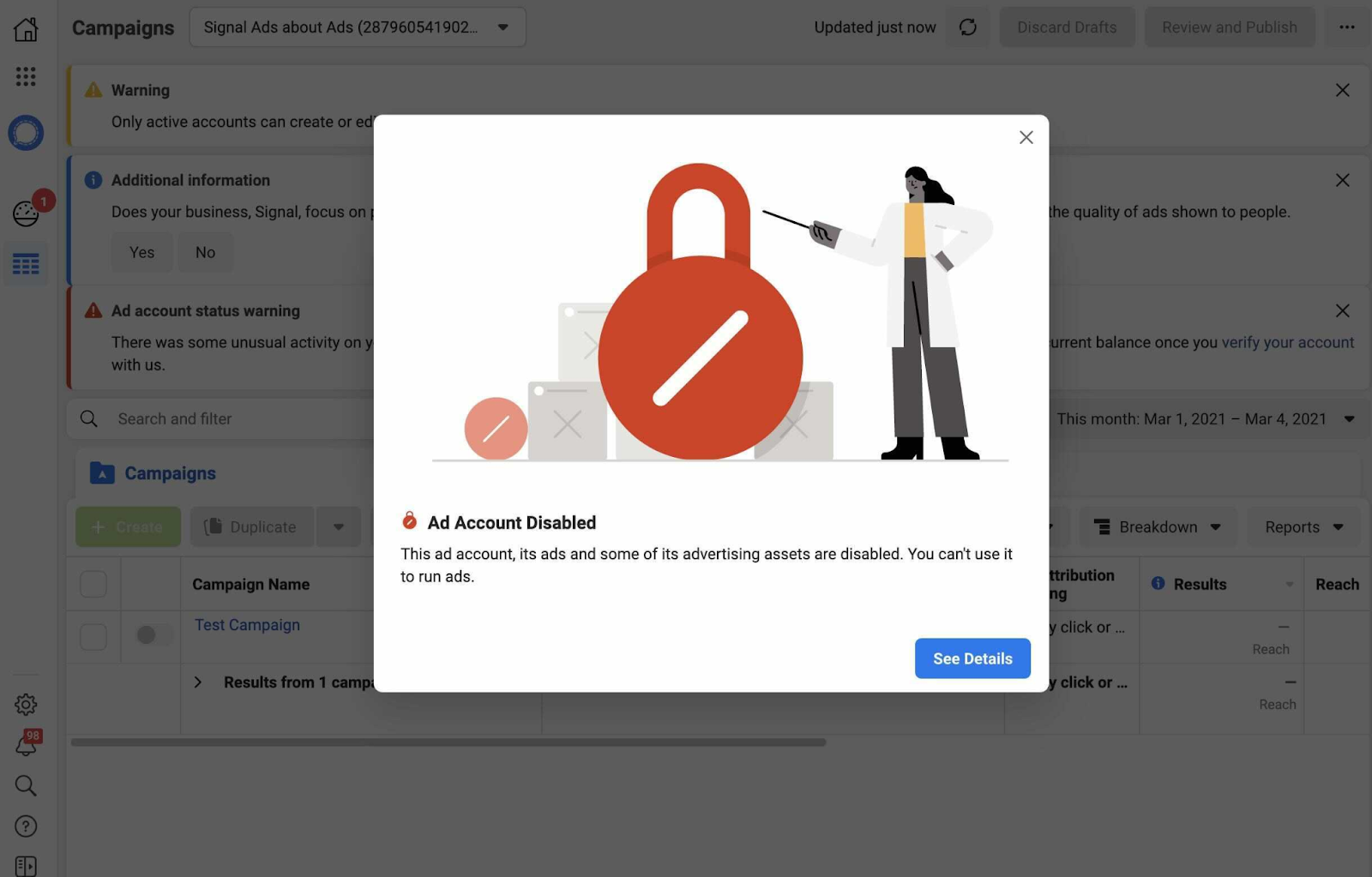 Facebook is more than willing to sell visibility into people's lives, unless it's to tell people about how their data is being used. Being transparent about how ads use people's data is apparently enough to get banned; in Facebook's world, the only acceptable usage is to hide what you're doing from your audience.
So, here are some examples of the targeted ads that you'll never see on Instagram. Yours would have been so you.